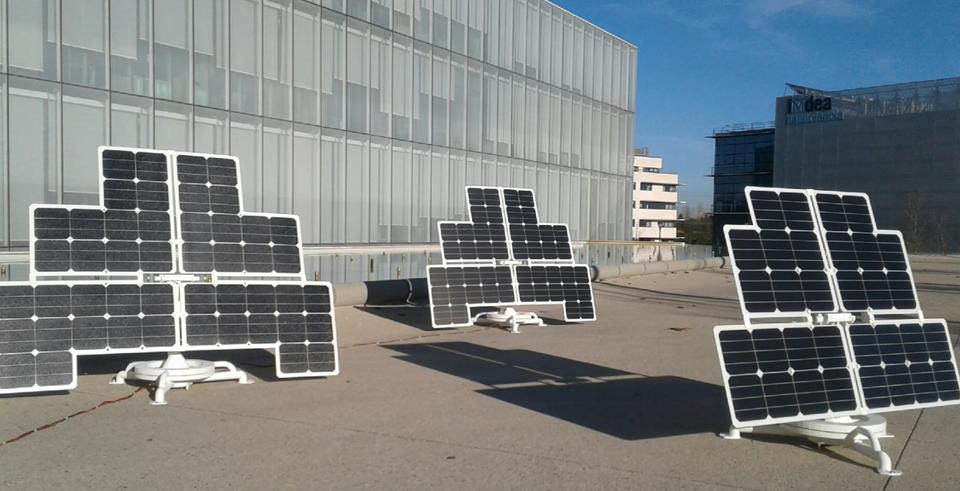 XIZAN is a startup company created in 2017 with the initial goal of developing the invention here presented that by that time had evolved from a concept to a prototype whose design was advanced enough to apply for a national patent protection. The short term objective of the company is the completion of the final development phase and market launching of the product My Solar Plant here presented.
The vision of the company in the mid-term is the design and development of innovative devices and functionalities in the domain of Home Energy Management Systems (HEMS).
History and evolution of the project
The first steps in the design of the system presented started in early 2017 and were focused on the development of an efficient and cheap sun tracking system for distributed generation in combination also with a cheap plastic structure using 3d printing. The system has evolved ever since through 8 different prototypes in which several technologies for the tracking system were tested and the different components of the structure have been refined.
Semiflexible PV panels were tested independently in comparison with traditional technologies since mid 2017 and the first customised panels were integrated from prototipe 6 in early 2018.
Several inverters and battery technologies have been tested from the beginning and the final battery technology selected LiFePO4 has been tested from mid 2018 and integrated in the system from prototipe 7.
Prototipe 8 has started in october 2018 with the first formal demonstrator that has been tested in real operational conditions over significant time durations. This phase is expected to last a whole year in which a first version of the product tested by early adopters is expected to be ready for the system certification.
The national patent was requested in february 2018 to the Spanish National Trademark and Patent Office (OEPM) and in january 2019 the report on the state-of-the-art (IET) was received with a favourable result in the sense it comply with the requirements of patentability. Currently an international patent PCT application is in preparation.
Project participants and collaborators
Luis Casla is the creator of the system and founder of the company. He is an ICT expert with 20 years experience in the industry as SW designer, SW & Systems Engineer and Project & Systems Manager.
Pedro Banda is participating in the project since the end of 2018 as independent advisor in the framework of CM's (Comunidad de Madrid) Madri+d Mentoring Program.

The project was presented as a candidate for PCM's (Parque Científico de Madrid) startups accelerator program in early 2018 and it was accepted in june. The company is integrated in the program since october 2018.

The project is currently in search of partners and collaborators to face the coming up steps above described.